Archive for November, 2010:

HeSCA's newsletter, Feedback, (Volume 38 – November 2010) is now available – enjoy!

Subscribe to the comments for this post
The Institute of Medical Illustrators 44th Annual Conference will be held on October 5-8, 2011 at the Devere Hotel & Conference Centre, Theobalds Park, Cheshunt.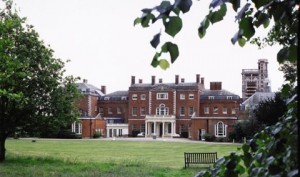 Half an hour from London and set in 55 acres of parkland, Theobalds Park combines the luxury of a Georgian mansion with the facilities of a modern conference centre. The accommodation is excellent, with 149 elegantly furnished en-suite rooms.
The conference programme runs from Thursday morning through to Saturday lunchtime and includes plenary and concurrent presentations on Thursday and Saturday, with a full programme of workshops and a trade show on the Friday.
The social programme includes a fun auction on the Thursday night plus additional entertainment and the annual banquet on the Friday night, followed by music and dancing in the beautifully-restored Ridings Barn.
Call for papers
Please contact Conference Chairman, Jerry Nayler if you wish to offer a paper or workshop – [email protected]
Further details will appear on the conference website.

Subscribe to the comments for this post